Heritage Room - Jewel Palace Haweli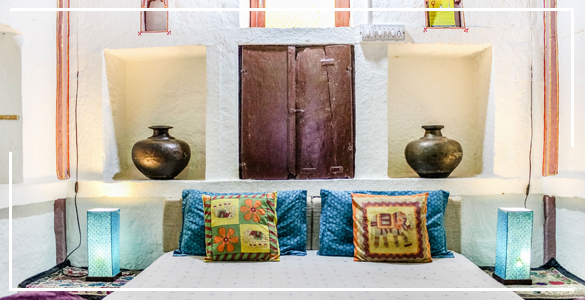 It is only a place where you can see amazing view of blue city and fort.The building is rich in history and the haveli maintains many of its original features )such as stone lattice work balconies, jharokha antique wooden ceiling and an open central courtyard. Multi level terrace where guest can relax with great view of the mehrangarh fort and oldest part of the blue city ,old city wall & the beautiful sunset.
We provide city map to our guest.We also provide help for marketing if they request us,We also provide many facilities(surcharge) to our valuable guests such as:
"Complimentary local newspaper on request."
"We are delighted to help you to explore our beautiful city.We are jain people so stirctly we not allowed any non veg food in our place."